How will COVID 19 affect the sector?
Studies have shown that the sector will need at least eight months to recover 50% of its business activity. In addition to occupation and liquidity related problems, the sector also faces an insecurity problem due to collective psychosis regarding a potential infection, which is why hostels must adapt their facilities and processes to this new security scenario, since hostels and chains that manage conveying an effective security message to their guests will have much to gain from the challenging return awaiting the sector.
Find out how the mobile key can help you.
How can mobile key help me?
Mobile key technology allows us to open the door of our room, activate the elevator or open any other hostel access with our mobile phone.
As already has chains like Marriot or Hilton, mobile key is a technology to be taken into account when returning to activity, because it minimizes human interaction and contact with potentially infected surfaces, which in turn transmits a sense of security to guests.
What are the main problems with Mobile Key?
When it comes to implementing Mobile Key technology, hotels are faced with three main problems:
Changing locks: In most cases, hostels are forced to replace all locks for new ones, in addition to ensuring that they work perfectly to avoid future problems.
Different locks: In terms of chains, the problem of changing locks is further aggravated as they discover that they have to deal with different lock suppliers in their various hostels, complicating deployment throughout the chain and increasing project costs.
Software: Deployment must be accompanied by a software layer that makes deployment viable and guarantees compliance with current legislation on issuing and sending traveler's reports, ensure the collection of reservations, to avoid possible chargebacks and validate the guest's identity.
How to solve the problem?
How does STAYmyway solve these problems?
STAYmyway has developed a solution that allows the deployment of Mobile Key technology in a hostel or a chain in a quick and affordable way, because it does not force the hostel to change the locks, as one simply has to update them with the STAYmyway modules.
The lock can be opened with any mobile phone.
The cards will continue to work, as the system does not interfere with the functioning of the lock.
It is compatible with any make and model of lock, including ASSA ABLOY, ONITY, SALTO, TESA, DORMAKABA, OMNITEC, among others.
These small electronic modules are connected inside the lock in less than 5 minutes and once connected:
Once the system is installed (which can be done by the hostel's own maintenance team as it is very similar to changing batteries ), the hostel will be able to choose whether to work with the STAYmyway app, with a customized app with its corporate image or if they have an app already in place, integrating the libraries that we provide for Android and iOS, and activating PMS, Opera, Sihot, Protel, Zeus, Master Yield, LEAN, view complete list.
Learn more about STAYmyway's Mobile Key
How is the guest journey with STAYmyway?
After booking, the guest can make the corresponding payment and send their Pre-Check-in data to the hsotel, using the STAYmyway app.
The reception area confirms the payment of the reservation and validates the Pre-Check-in information and that everything is ready for the date of arrival.
When the room is ready, the reception area will assign the room to the guest and do the check via PMS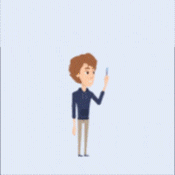 The guest receives the room key on their mobile phone and confirmation that their room is clean and disinfected.
The guest can access his room without having to stop at reception as he can activate the elevator and open his room door
with his phone, avoiding interaction with other guests, hostel staff, and contaminated surfaces.
The guest can check out from the app and pay all the expenses incurred during his stay.
The guest can also ask for an invoice, evaluate his experience and receive a discount for their upcoming stay.
The STAYmyway journey guarantees that the guest can manage their entire stay from their phone, minimizing human interactions and contact with potentially contaminating surfaces, and adapting to the daily hotel operations, as it is 100% configurable.
Learn more about STAymyway's Mobile Key solution
The most comprehensive, secure and reliable app on the market with a 84% download rate, fully customizable with your branding, corporate image and business needs.
With the STAYmyway app or the one customized for your hostel, your guest will be able to:
​
Conduct reservation payments.

Check in and those of guests..

Open their room and other hotel access areas, including elevators, common areas and parking.

Have all room information.

Reserve experiences and tickets,which the hostel will receive a commission.

View all hostel information, that of restaurants, gym, spa, etc.

Chat with the reception area as it is integrated with WhatsApp and Facebook Messenger

Do not disturb and room cleaning request
Learn about the new STAYmyway Virtual Reception
STAYmyway launches its new Virtual Reception*
Nos encargamos de la recepción de tus huéspedes y de sus check-ins por ti, solo debes decirnos que horario necesitas queWe will take care of the reception of your guests and their check-ins for you, you simply have to tell us what time you need us to cover and we will do it with the best service and price, we can even do it 24/7 year-long, without exception and in multiple languages. cubramos y lo haremos con el mejor servicio y el mejor precio, pudiendo incluso hacerlo 24 horas al día, 7 días a la semana, 365 días al año sin excepción y múltiples idiomas.
*Available since the first of June.
Some of our clients include...